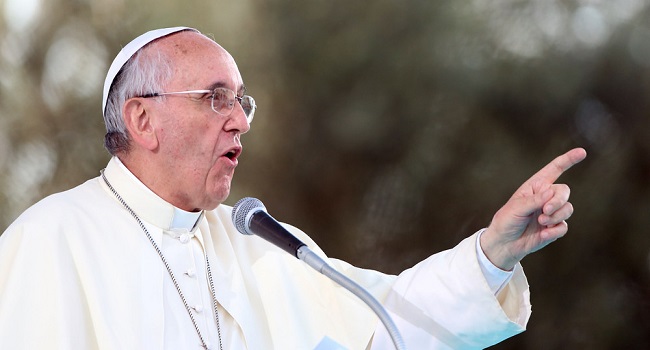 The Pope has delivered his traditional Easter message in Rome, with a scathing condemnation of those who fail to help migrants.
Pope Francis said migrants often met "rejection from those who could offer them welcome and assistance".
He also condemned terrorism as "a blind and brutal violence" that should be fought with "weapons of love".
The Pope was delivering his "urbi et orbi" (to the city and the world) message to thousands amid tight security in St Peter's Square.
Pope Francis also offered a prayer for Syria, and expressed his hope for success at peace talks scheduled to resume next month.
He also spoke of recent attacks in Belgium, Turkey, Nigeria, Chad, Cameroon, Ivory Coast, and Iraq
The latest terror attack in Brussels the Belgian capital on Tuesday left 28 people dead.
Many pilgrims cancelled their planned trips to Rome in the wake of the violence in Brussels, but the square was packed on Sunday, as was St Peter's Basilica when Pope Francis celebrated mass on Saturday evening.