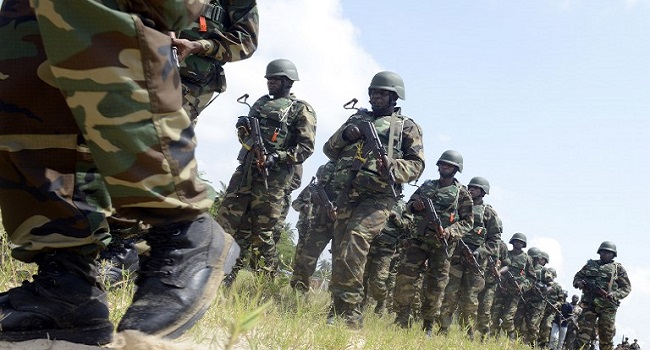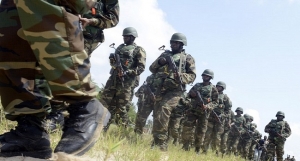 At least four suspected insurgents have been killed and 54 persons rescued when troops and some vigilantes carried out a terrorists' clearance operation along Bita-Madube Ciki-Njubul.
A statement by a spokesman for the Army, Sani Usman, said troops of 114 Task Force Battalion, 28 Task Force Brigade, in conjunction with some vigilantes carried out the operation.
"During the advance, two soldiers unfortunately stepped on a buried Improvised Explosive Device (IED) that seriously injured one of the soldiers.
"Nevertheless, the troops continued the advance and had contact with the terrorists and cleared them out of Madube Cikin, killing four insurgents, destroying two vehicles and two motorcycles belonging to the terrorists," the statement read.
Mr Usman said that the troops also recovered two cylinders, one AK-47 rifle, three boxes of 7.62mm (Special) ammunition, two bicycles and bags of grains.
The rescued persons were held hostage by suspected members of Boko Haram.
They are being screened while the wounded soldiers have since been evacuated for proper medical care.
Counter-terrorism operations are ongoing in Nigeria's northeast to end the over six years insurgency in the region that has displaced over two million persons.