Kaduna Fuel Scarcity: DPR Enforces N86.50k, Seals Five Stations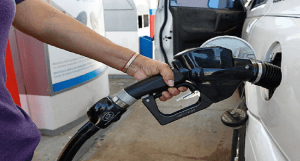 The Department of Petroleum Resources (DPR) has sealed five petrol stations in Kaduna State, northwest Nigeria.
The closure of the stations in the Kaduna metropolis was as a result of hoarding and selling petrol above the official pump price of N86.50K per litre.
The DPR officials took the operators of the petrol stations unawares on Monday following complaints by motorists that they were selling a litre of petrol between 180 to 200 Naira per litre.
In other places visited by the officials of the agency, they forced the petrol station operators to revert to the government approved price.
The Assistant Controller of DPR, Kaduna Zone, Musa Tambawal, who led the operation, said that the agency had begun daily monitoring of petrol stations across the state in order to ensure that they sell at the official pump price.
He added that many retail outlets have complied with the directive, stressing that the agency has also directed its surveillance team to go round and enforce compliance.
The DPR official also announced that daily delivery of trucks loaded with petrol into Kaduna State has improved from 10 trucks to about 20 trucks per day, believing that the long queues would disappear within a short period as soon as more trucks arrive.
However, in spite of the assurances by DPR, the petrol scarcity is still affecting socio-economic activities in Kaduna State.
Residents complained that the cost of transportation as a result of the situation has deterred them from moving around for their daily businesses either with public transportation or their private vehicles.
They called on the DPR and other relevant agencies in the oil and gas sector to intensify their surveillance on the sales of petrol across Kaduna State.
Some motorists complained that black marketers have also taken over the major roads and streets to sell the product at exorbitant prices.
They lamented that a four-litre gallon of petrol now sells at 1,200 Naira, but unfortunately they have no choice but to buy from them to sustain their businesses.