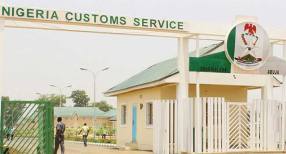 Nigeria's indigenous oil servicing and logistics company, LADOL, has been given another Clean Bill of Health by the Nigerian Customs Service for its compliance to standard practice in the free trade zone.
The satisfactory remark came few days after the Nigerian Content Board gave its endorsement for compliance to the content regulations.
The Comptroller General of the Nigerian Custom Service, Colonel Hamid Ali (Rtd), on Monday, expressed satisfaction while addressing reporters during an inspection of the LADOL vessels in Lagos.
Colonel Ali described LADOL as an investment that has all the trappings to stimulate economic growth.
The Customs' boss also highlighted the role of the Nigerian Customs in ensuring compliance and increasing revenue.
The Managing Director of the LADOL Integrated Logistic Enterprise, Dr. Amy Jadesimi, also disclosed that LADOL was set to make more investments to promote robust trade along the free trade zone.
Dr. Jadesinmi also explained LADOL's plan for the future with an investment of 500 million Dollars on ground.
After the ward round, both the Nigerian Customs team and the LADOL team got into an interactive session to take a closer look at the prospect of LADOL's investment at the free trade zone.
With the Clean Bill of Health on LADOL, the stake is indeed high for its management, as they strive to stay on track with its vision focused on driving economic growth through public and private collaboration.