Turkey To Readmit 200 Migrants From Greece On Wednesday -Official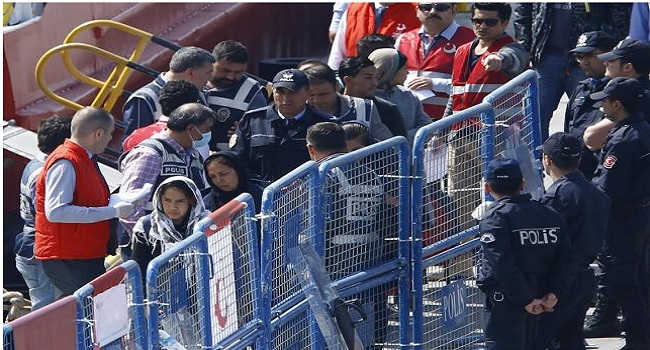 Turkey will take about 200 "irregular" migrants from Greek islands on Wednesday, a government official said, after it intensified efforts this week to shut down a main smuggling route used by people fleeing war and poverty to reach Europe.
Turkey agreed with the European Union to take back all migrants and refugees who cross the Aegean to enter Greece illegally. The pact has been criticized by the United Nations, aid organizations and human rights groups.
Two Turkish passenger boats carrying 136 mostly Pakistani migrants arrived from the island of Lesbos in the Turkish town of Dikili on Monday, the day the deal went into effect.