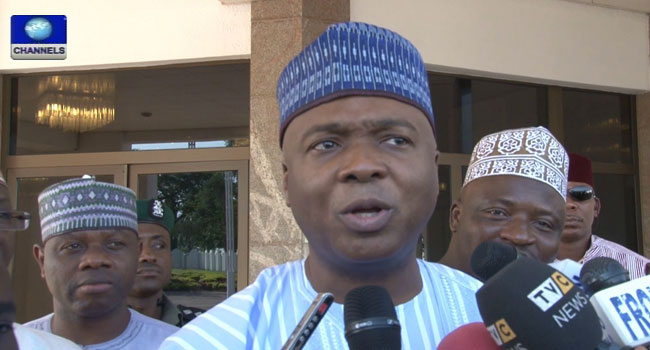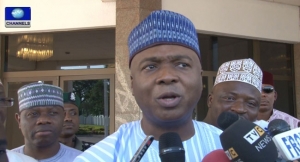 The Senate President, Dr. Bukola Saraki, is confident that if his trial at the Code of Conduct Tribunal for alleged falsification of assets is conducted fairly he will be vindicated.
In a statement by his spokesman, Yusuph Olaniyonu, Dr Saraki said he was glad that his trial before the Tribunal on asset declaration in 2003 had finally commenced.
Saraki said the proceedings of Tuesday had given him confidence.
The Senate President also pointed out that "even though the prosecution tried to bring in some dramatic narratives, it was clear that they were merely thrashing around and hoping to titillate the public with salacious tales".
He added that he was hopeful, however, that at the right time, his lawyers would have the opportunity to present his case.
The trial of the Senate President had earlier been adjourned by the Tribunal till Wednesday, after it heard testimony of the first prosecution witness, Micheal Wekpas, who is an operative of the Economic and Financial Crimes commission.