Amnesty International Seeks Abolition Of Death Penalty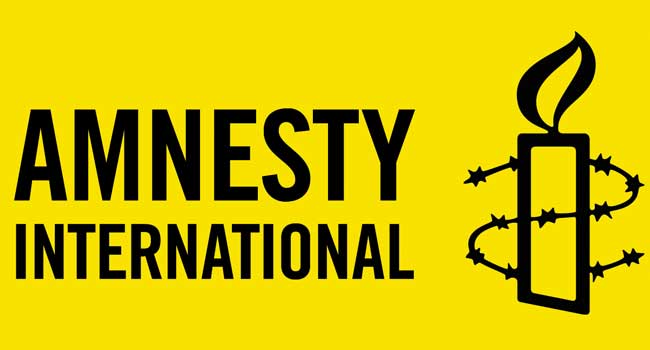 Global rights group, Amnesty International has called for the abolition of death penalty in Nigeria.
The Country Director of Amnesty International, Mr Mohammed Ibrahim, on Wednesday, sought the abolition of death penalty laws in the country.
Speaking at a news conference in Abuja, Mr Ibrahim said, "The issue of death penalty is a constitutional matter which calls for the concern of all Nigerians irrespective of religious or economic status."
He expressed concern that 10 states have so far signed the death penalty bill on kidnappings.
"Amnesty International Nigeria is worried about the growing number of state assemblies passing bills imposing death penalty for kidnapping and related offences.
"There are currently about 10 states in Nigeria, which had either passed a bill in the assemblies imposing the death penalty for kidnapping or in the process of passing such bills," he said.
Thankgod Ebhos, who had been convicted to death, narrated what he went through for 19 years.
"I went to gallow to be executed along with four others. While in the gallow room, they hung four persons waiting for my turn, before they said no.
"The prison staff insisted that nobody from the gallow room has ever left there alive.
"Many of the prisoners are there because they don't have lawyer or they don't have people to ask of them," he said.
An Aide to the Minister of Justice, Sylvester Imanobe, gave the Federal Government's position on the matter.
"Nigeria is certainly moving towards the reformist philosophy of administration of criminal justice, that is why you find out that a renewed administration of criminal justice of 2015 laid emphasis on non custodial punishment.
"We are even moving faster from death penalty to discourage non-prison terms," he said.
Death sentences in the sub-Saharan Africa fell from 909 in 2014 to 443 in 2015 mainly due to a decrease by Nigeria.