FG Will Honour All Valid Agreements, Buhari Tells Doctors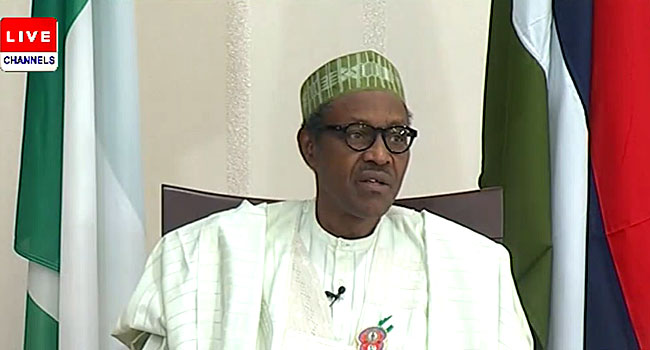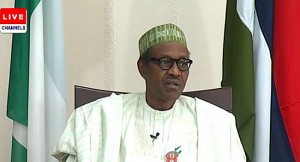 President Muhammadu Buhari has urged the National Association of Resident Doctors (NARD) to shelve its threatened strike and give the Federal Government more time to address the  doctor's grievances.
Speaking at a meeting with the leadership of the Nigerian Medical Association (NMA) on Thursday in Abuja, President Buhari gave the doctors an assurance that no agreements duly entered into by the Federal Government would be dishonoured by his administration.
The President called for greater understanding and support from doctors and all Nigerians in view of the present short fall in national revenue brought about by the decline of crude oil prices.
Decrying the adverse impact of the fall in oil prices on the Federal Government's spending plans for health and other sectors, he said that his administration would continue to do its best to address issues that were of concern to doctors and other Nigerians.
The President also gave the NMA delegation an insight into his administration's plan to establish 10,000 primary healthcare centres across Nigeria in the next two years with the objective of providing better healthcare for at least 100 million Nigerians.
He also told the delegation led by the NMA President, Dr. Kayode Obembe, that the National Health Act would soon be gazetted and a steering committee appointed to oversee its implementation.
In his remark, the Minister of Health, Professor Isaac Adewole, described the plan to establish more healthcare centres as "the single most ambitious health plan for the poor in the history of Nigeria".
In his reaction, Dr. Obembe called for the implementation of the report of the Yayale Ahmed Committee on better relations among professional groups in the health sector.
He also called for fast-tracking of the implementation of the National Health Act.
At a separate meeting with the leadership of the Pharmaceutical Society of Nigeria (PSN), President Buhari promised that his administration would evolve and implement measures to curb friction and disharmony among the professional groups in the health sector.
The President urged the PSN to work more closely with the National Agency for Food and Drugs Administration and Control (NAFDAC) to curb the sale of fake medicines in Nigeria.
The President of the PSN, Ahmed Yakasai, assured the President that pharmacists in Nigeria were ready to work in harmony with other professionals in the health sector to help the Federal Government achieve its objective of improving healthcare services.