Niger Republic: Issoufou Tightens Grip After Polls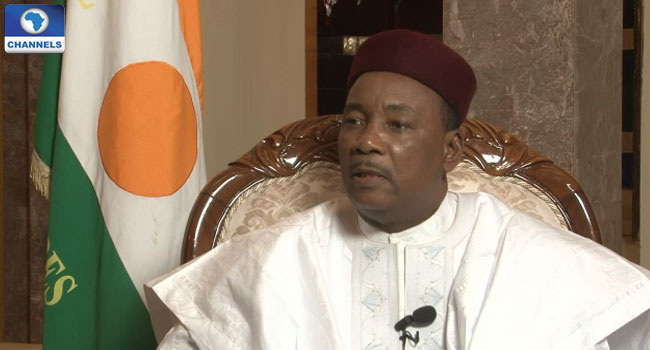 President Mahamadou Issoufou has reinforced his control over Niger Republic in the wake of a disputed election.
This comes a day after the incumbent president named loyalists to key cabinet positions while making no concessions to the opposition.
In line with what has been the practice, the government resigned earlier this month following his re-election in the March polls boycotted by the opposition, but President Issoufou immediately reappointed Prime Minister Brigi Raffini.
Mohamed Bazoum, head of the president's Nigerian Party for Democracy and Socialism, was named Minister of the Interior.
Hassoumi Massaoudou, who previously served as Interior Minister, will take over the defence portfolio, an important supporting role for Issoufou, who is a crucial ally of the West in the fight against Islamist militants in the region.
Issoufou won a second five-year term with 92.5% of the vote in the March 20 run-off election.
His opponent, opposition leader Hama Amadou, had been in jail since November on charges related to baby-trafficking and was therefore unable to campaign, and the opposition called for a boycott of the polls.
Amadou, who claims innocence, insists the charges were part of a strategy to sideline him politically.
He was granted provisional release over a week after the election.