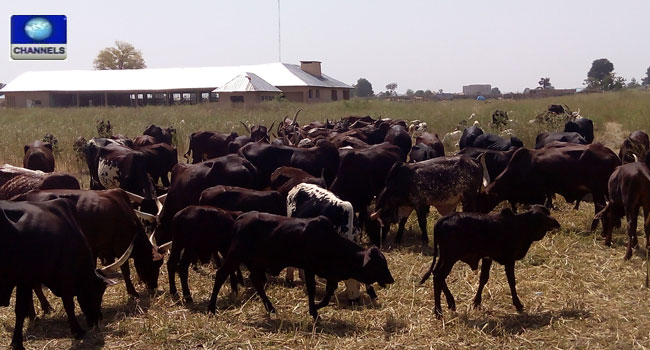 The Ondo State government has begun plans to ensure that all herdsmen and their cattle engaging in grazing are registered and identified.
According to the State government the decision is aimed at ending the recurrent crisis between farmers and herdsmen.
Many farmers in the State have engaged in conflict with herdsmen, who they claim usually invade their farms with their cattle to destroy their crops.
The Commissioner of Police in the State, Hilda Ibifuro-Harrison, made known the decision of the State government on Wednesday at a stakeholders' forum with farmers and herdsmen at the Police officers mess in Akure, the capital of the State.
In her speech, the Commissioner of Police stressed the need for peace and justice in the society, noting that without peace there could not be development.
She directed that young children should not be allowed to direct herds of cattle any longer, as many of them were not able to handle the cattle very well.
A representative of the farmers, the Chairman of Ondo State Agricultural Commodities Association, Samuel Olotu, also emphasised the need for all the herdsmen in the State to be identified.
The General Secretary of the Mayetti Allah Cattle Traders Association in Ondo State, Baba Umar, also appealed to the government to provide grazing areas for their cattle.