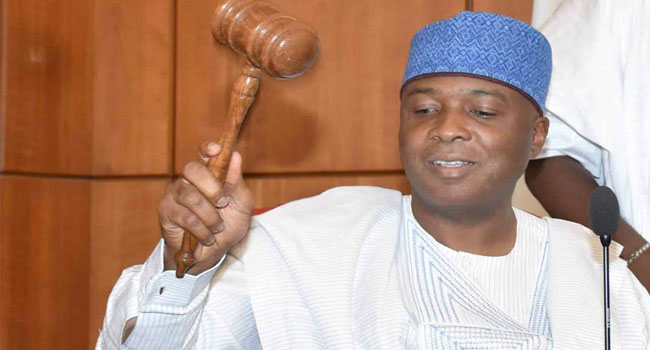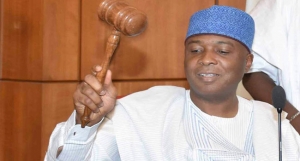 A Federal High Court sitting in Abuja, Nigeria's Federal Capital Territory, has dismissed an application by Senate President, Dr. Bukola Saraki, seeking nullification of his ongoing trial at the Code of Conduct Tribunal (CCT).
The trial judge, Justice Abdul Kafarati, held that the CCT was a constitutional body, in the discharge of its legal obligation which should not be interfered with by a court of law.
Justice Kafarati said that he found that none of the claims fell within Chapter Four of the Nigerian Constitution and that the court could not interfere with the proceedings before the Tribunal.
The judge added that the court could not also interfere with the duties of the respondents which have been imposed on them by law
Senator Saraki is standing trial at the CCT for alleged false asset declaration and fraud. The trial began in September last year.
The Senate President had approached the court, asking it to put an end to his trial at the Tribunal, describing the trial as a breach of his fundamental human rights enshrined in Section Four of the Constitution and an obstruction to his duties at the National Assembly.