Metuh's Trial: Witness Insists Party Raised Funds Spent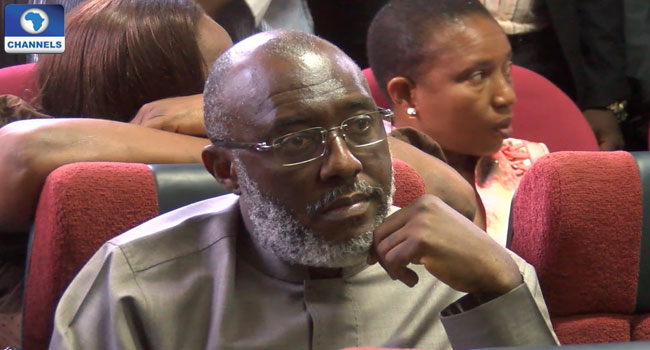 A defence witness in the trial of the spokesman for the Peoples Democratic Party (PDP), Mr Olisa Metuh, says former President Goodluck Jonathan made funds available to the accused for campaign purposes.
The witness, Mr Ikechukwu Abonyi, in his testimony insisted that the funds given to Mr Metuh were raised by the party's campaign committee, as the Federal Government never funded the activities of the party.
Mr Abonyi under cross-examination said President Jonathan, as the leader of the party, was empowered to direct how campaign funds were disbursed.
The court on Wednesday continued the trial of the Mr Metuh and shortly after announcing appearances, Lawyer to the second defendant informed the court of a preliminary objection he filed, challenging the jurisdiction of the court to try his client.
The application was, however, opposed by the Prosecutor, who insisted that the matter was fixed for continuation of trial.
Justice Abang in a short ruling said the preliminary objection would be heard at the end of the case before judgment on the substantive suit would be delivered.
After the cross examination, lawyer to the second defendant, Destra Nigeria Limited, allegedly belonging to Mr Metuh, however, expressed disappointment with the position of the court on his preliminary objection.
The Prosecutor, Sylvanus Tahir, who raised an objection to the hearing of the application said the objection was only aimed at delaying the trial.
Lawyer to Mr Metuh, Ifedayo Adedipe, who supported the hearing of the Preliminary Objection, reaffirmed his preparedness to prove the innocence of his client.
Justice Okon Abang, after listening to the testimony of the first defence witness adjourned the case to April 27 for continuation of trial.
Mr Olisa Metuh is standing trial on allegations of financial crimes preferred against him by the EFCC.