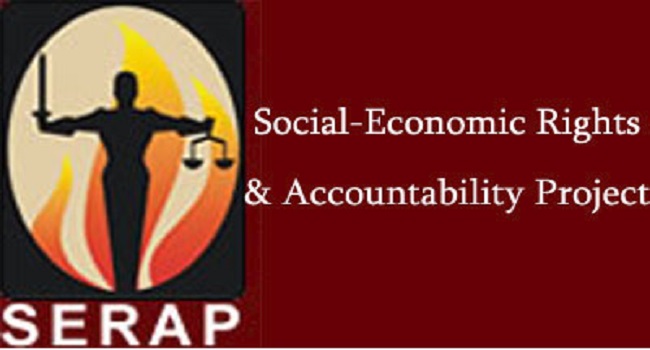 Socio-Economic Rights and Accountability Project (SERAP) on Wednesday accused the 8th Senate under the leadership of Dr Bukola Saraki of perpetrating a parliament of men and not of laws.
The non governmental organisation has also called on the leadership of the Senate to immediately withdraw the unconstitutional summon for Justice Danladi Umar, Chairman Code of Conduct Tribunal to appear before its Ethics Committee.
The Senate, according to SERAP, "can't arrogate to itself the power to summon judges without violating constitutional safeguards."
The group said that "The summon represents a direct assault upon the principle of judicial independence as it undermines the constitutional principle of separation of powers and guarantee of a judicial system that is free from outside influence of whatever kind and from whatever source".
The statement, signed by SERAP Executive Director, Adetokunbo Mumuni, adds that "the constitutional power of the Senate can only be validly exercised if it's intended to be in aid of the function of law-making itself.
"There is clearly no suggestion of contemplated legislation in this case. The Senate not only has exceeded the limit of its own authority, but assumed a power which could only be properly exercised by another branch of the government.
"We therefore advise Justice Umar to ignore its invitation as it is of no legal effect whatsoever.
"The Senate in its blind zeal to protect the Senate President, Dr Bukola Saraki, who is facing corruption charges before the Tribunal is working hard to destroy the foundation of the country's constitutional democracy. This is a blatant usurpation of power, and an attack upon the integrity of constitutional government and the rule of law.
"The Senate doesn't have the power to summon any judge, including Justice Umar. If there is any credible allegation of corruption against Justice Umar, it ought to be dealt with by the appropriate law enforcement agencies and that cannot be the Senate."
"The Senate can't lawfully exercise any authority beyond the limits marked out by the constitution. It is manifestly repugnant to constitutional safeguards which assigns to each organ of the government its exclusive functions and a limited sphere of action. This invitation, coming on the heels of the decision by the Tribunal for Saraki's trial to be conducted day-by-day pursuant to Section 396(6) of the Administration of Criminal Justice Act, 2015, is clearly politically motivated."
"While the Senate is empowered under Section 88 of the 1999 Constitution (as amended) to conduct an inquiry for the purpose of enabling it to among others make laws, correct any defects in existing laws, expose corruption, inefficiency or waste in the execution or administration of laws within its legislative competence, it doesn't possess the power to get involved in alleged criminal matter.
"The Senate is in no sense a court, police or anti-corruption agency, and for it to attempt to act as one, would bring about insurmountable legal and political problems.", SERAP said.