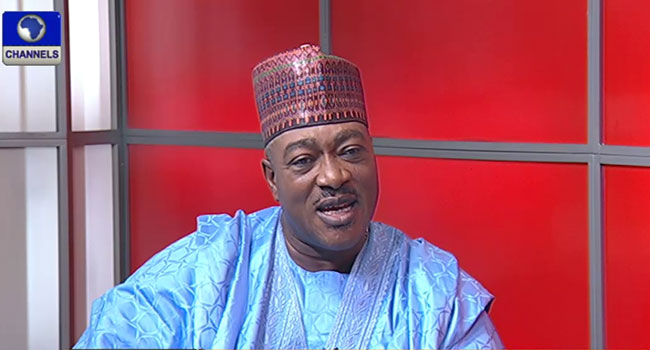 A former Director with the State Security Service (SSS), Mike Ejiofor, says it is necessary for the Nigerian government to make the report on the abducted Chibok girls public.
The former SSS boss, who was part of the team that investigated the girls' abduction, said the girls were taken from their dormitory as claimed.
"We looked at the register of people writing the exams and WAEC enrolment and the people who were not available to write the exams," he told Channels Television on Friday while giving his opinion on Nigeria's security situation and the efforts to rescue the over 200 girls abducted two years ago.
Mr Ejiofor, however, declined to speak further on the findings since the report had not been released.
He also said he had expected that the government would have released the report, but expressed optimism that the government, being a continuum, would do so soon.
Mr Ejiofor pointed out that the issue of the abducted Chibok girls taken by members of the Boko Haram sect on April 14, 2014 from their school's dormitory was a puzzle that the government must solve.
On why it has become so difficult to rescue the girls, he said: "We do not have sufficient intelligence on the whereabouts of the girls and this necessitated the Senate to invite the Security Chiefs".

The former SSS official also said he was never against negotiations with the terrorists on the release of the girls.
"The problem we are actually facing is the issue of getting credible leadership from within the Boko Haram to negotiate with the Federal Government.
"I am not opposed to negotiation especially in the release of the girls because it is one issue that the government must solve.
"The worrisome aspect of it is that since these girls were taken two years ago, several rescues have been made but we have not found one of the girls among those rescued," Mr Ejiofor pointed out.
The UN had few days ago said in a report that the number of young girls being used as suicide bombers by Boko Haram had increased.
But Mr Ejiofor believes that the girls being used for the suicide bombing were not the Chibok girls.
"The age range of the girls being used are between nine and 12. The girls that were taken, none of them will be less than 19, going by the fact that they were taking their final exams in secondary school," he stressed.
The former SSS boss also urged the Nigerian government to re-introduce the National Information Centre for coordination of information given to the media on security issues facing the nation.
"The previous administration established the National Information Centre where all services were represented and information is co-ordinated.
"The establishment should be reintroduced to ensure that the government speaks with one voice," the former SSS Director stated.