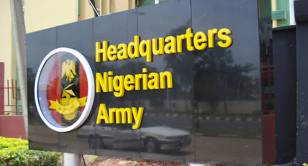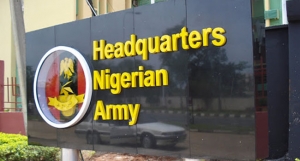 The Nigerian Army has accused members of the Shiites Islamic sect of attacking soldiers with dangerous weapons during the bloody clash between the Army and the Shiites in Zaria.
The Army stated this on Monday at the ongoing investigation into the clash by the Judicial Commission of Inquiry set up by the Kaduna State government.
During his submission before the commission, the General Officer Commanding, 1 Division, Major General Adeniyi Oyebade, alleged that the Shiites attacked soldiers with dangerous weapons on that fateful day.
He added that the situation prompted his men to apply relative force in order to restore law and order in Zaria.
The GOC also explained why the Army did not notify the Police during the incident on December 12, 2015, before its arrest of the leader of the Islamic Movement in Nigeria, Sheik Ibrahim El Zakaky, since the matter is a civil one.
The Director General of Kaduna State Inter-Faith Agency, Namadi Musa, had told the commission that he received a total of 347 dead bodies for burial at Mando area in the outskirt of the state capital.
Conflicting Death Figures
Meanwhile at the ongoing investigation, differing figures of those allegedly killed in the incident are being presented, as the Nigerian Army could not give an actual figure.
A medical officer from the Nigerian Army Depot Medical Unit, who also played a major role in the burial of the deceased, Major Uche Agulanna, told the commission that contrary to the government's disclosure that 347 corpses were buried in mass grave, he handed over few corpses to the representative of the state government.
When cross-examined by counsel to the commission to give the actual figure of the dead, Major Agulana said that he did not keep the record of the deaths as he was busy trying to save lives that were brought into the hospital.
Amnesty International had also alleged that the Army killed hundreds of men, women and children from a minority Shiite Muslim sect in December 2015.
The group claimed that more than 350 members of the Islamic Movement in Nigeria were believed to have been unlawfully killed by the military between December 12 and 14.