Six Medical Doctors Die In Road Accident In Kaduna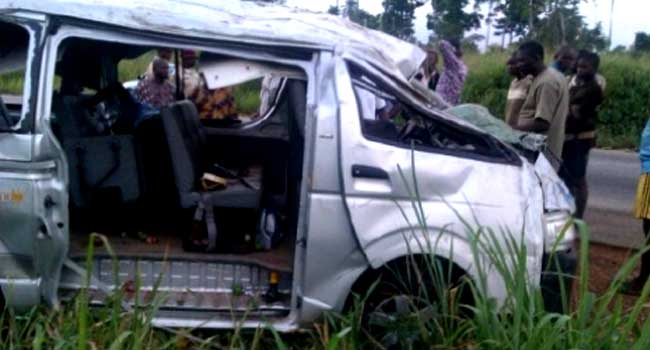 A road accident along Abuja-Kaduna expressway has claimed the lives of seven medical doctors traveling from Ekiti to Sokoto State.
The accident which claimed the life of the driver of the bus, also left seven others severely injured.
The Kaduna State Chairman of Nigerian Medical Association (NMA), Dr Muhammed Ibrahim, who confirmed the incident to our correspondent in Kaduna on Monday, said that the accident occurred around Doka area along the expressway, when one of the tyres of the 18-seater bus they were traveling in busted.
The vehicle hit the side breakers and somersaulted several times before it stopped.
He disclosed that the doctors left Ekiti on Saturday to attend the Nigeria Medical Association delegates' conference in Sokoto State before the incident occurred.
He attributed the death of the six medical doctors to lack of proper medical attention at Doka General Hospital where they were rushed to, stating that there was no single doctor and first aid facilities to attend to the victims.
He also disclosed that the seven surviving medical doctors were receiving treatment at Saint Gerald's Catholic Hospital in the state capital.
The accident occurred very close to the spot where the late Minister of State for Labour and Employment, James Ocholi, his wife and son lost their lives in a similar road mishap.