Buhari Promises To Fish Out Herdsmen Attacking Communities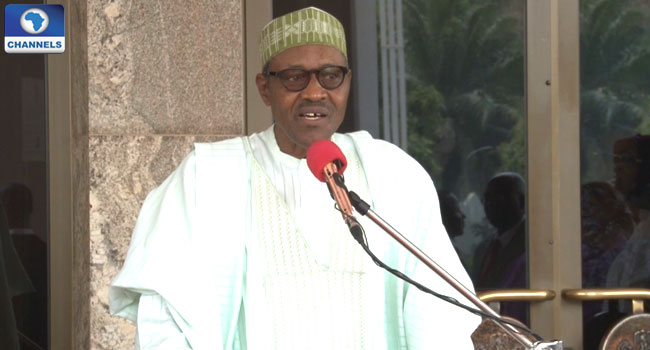 President Muhammadu Buhari has reassured Nigerians of his administration's continued commitment to ensuring the safety of lives and property in all parts of the country.
This follows the continued reports of attacks by herdsmen on communities across Nigeria, particularly Monday's attack on Ukpabi Nimbo in Enugu State.
According to a statement by President Buhari's spokesman, Garba Shehu, the President unreservedly condemned the attack on Ukpabi Nimbo and other such acts of extreme violence against communities in other states of the Federation.
'A Priority'
President Buhari had instructed the Nigerian Armed Forces and Police to take all necessary action to stop the killing, saying that ending the recent upsurge of attacks on communities by herdsmen reportedly armed with sophisticated weapons had become a priority on the government's agenda for enhanced national security.
Acting on the President's directive, the Inspector-General of Police (IGP) and heads of other security agencies are already taking urgent steps to fully investigate the attacks, apprehend and bring the perpetrators to justice.
New Threat To Collective Security
The IGP, Mr Solomon Arase, the General Officer Commanding the 82nd Division of the Nigerian Army, and the Director of the Department of State Services in Enugu State have visited Ukapbi Nimbo to personally oversee investigations into the attack on the community and on-going efforts to apprehend the culprits.
President Buhari is also scheduled to meet with the Enugu State Governor, Ifeanyi Ugwuanyi, later on Wednesday to receive further briefing on the attack on the community and discuss additional measures to forestall similar attacks and restore public confidence.
He urged Nigerians to remain calm and assured them of his administration's readiness to deploy all required personnel and resources to remove this new threat to the collective security of the nation.