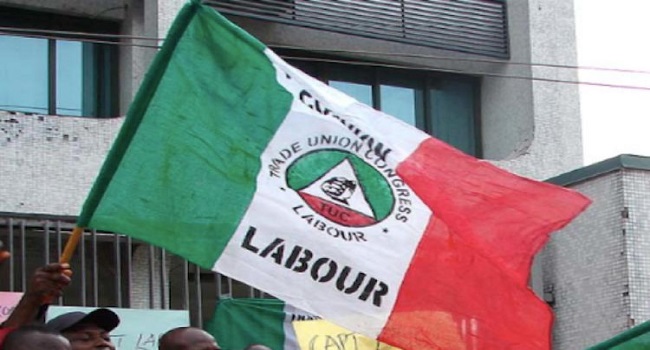 The Nigeria Labour Congress (NLC) and the Trade Union Congress (TUC) are proposing 56,000 Naira (about $281) as a new minimum wage to the Nigerian Government.
The unions made the proposal at a press conference held on Wednesday in Abuja, the nation's capital.
The President of the NLC, Mr Ayuba Wabba, told reporters that the unions made the formal demand on the proposed national minimum wage to the Federal Government on Tuesday.
The current national minimum wage is 18, 000 Naira.
"I can say now authoritatively that as of yesterday (Tuesday) we made a formal proposal to the Federal Government of 56,000 Naira to be the new minimum wage.
"The demand has been submitted officially to the government and we hope that the tripartite system to look at the review will actually be put set up to look at it.
"Our argument is that, yes, it is true that the economy is not doing well, but the law stated that wages for workers must be reviewed after every five years.
"So, the issue must be looked into by the Federal Government and workers should not be seen as sleeping on their rights," he said.
'Long Overdue'
The NLC President further told the conference that the last review of the national minimum wage was done in 2011 and that the setting up of a tripartite committee to review the newly proposed national minimum wage was long overdue.
He urged the government to set up the committee to the review the minimum wage, with their proposal in mind.
According to him, the representatives of the unions and the government could only fashion out the negotiation process at a roundtable.
He pointed out that the proposed minimum wage would ensure that no worker earned below what could sustain him or her in a month.
"You also know that when we negotiated the 18,000 Naira minimum wage, the value in terms of exchange rate at that time was almost at 110 Naira to the dollar.
"But as at today, the value of the Naira to the dollar has been reduced; and there are the issues of inflation and purchasing power, among others to contend with.
"So, it also about the law of the review of the wage, the law envisaged that within a circle of five years, there must be a review," Mr Wabba stressed.
The unions demand is coming at a period the scarcity of petrol and other forex related issues have affected economic activities and had pushed inflation up, reducing the value of the Naira.
Nigerian workers are also preparing to mark the next Workers Day on May 1.