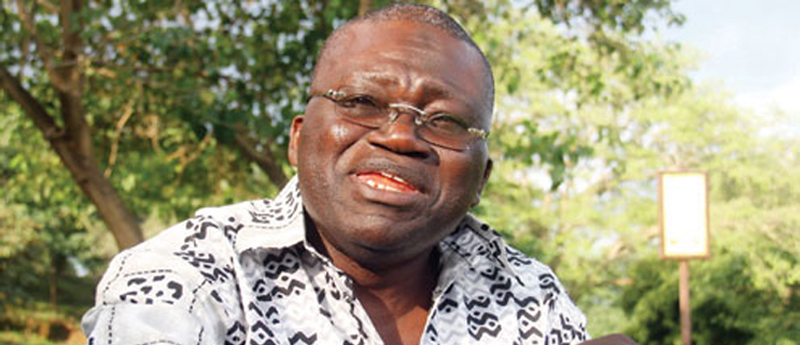 The leadership of the Nigerian Labour Congress believe that the demand for a new minimum wage of 56,000 Naira by Nigerian workers is long overdue.
Speaking on our breakfast programme, Sunrise Daily, Vice President of the NLC, Comrade Issa Aremu, said that too many years have passed since salaries were reviewed and 18,000 Naira is no longer realistic for today's economic realities.

He said that the minimum wage should be reviewed every five years and the proposed 56,000 Naira is subject to negotiation.
Matter of the Law
There have been worries that many states are not able to pay an even lower current minimum wage of 18,000 Naira but Mr Aremu says Labour is not unaware of this.
The former NLC President said that it was a matter of right and the law for the Labour Union to demand an increase because its agreement while accepting 18,000 in the year 2010 was that the minimum wage would be reviewed after five years.
He said that the NLC was not ignorant of the situation across the states but that it was necessary to demand the review to avoid too much delay after the due time.
"We don't want a situation in which we allow the time of review to be too long and then you're going to have a dramtic review of 100% or 200% as the case may be.
"Don't forget it was year 2000 that we had the 5,500 minimum wage and we did not review until ten years after. So all the stakeholders; federal government, state governments, organised private sector and labour, agreed that we have to be doing 5-year periodic review," he explained.
Mr Aremu said that their request should not be seen as strange because it goes along with international standards which sees some countries reviewing their minimum wage annually.
Lack of Will
He insisted further that the current N18,000 minimum wage had become too small over the years as the current situation of the economy has turned the working class to beggers.
"18,000 Naira; you can't drive this economy with this kind of miserable pay," he said.
Mr Aremu also argued that some governors' inability to pay salaries is borne out of the lack of will by the state governors.
"Governors need to know that they are also employers of labour and they must make sure they pay workers that work for them," he said, adding that there must be a reason why some governors in spite of the claimed difficulties are able to pay their workers.
He explained that many issues that would have empowered the states to take care of their responsibilities have been ignored over the years and a demand like the new minimum wage would ensure that the government does the right thing.
He cited blocking leakages, promoting internally generated revenue as some of the factors that state governments have not taken seriously but which they now must as Labour would insist on the implementation of the salary review.
"Don't also forget that many of these governors are meeting some of their lousy obligations. Have you heard any of these governors who has not been paid? Some of them are even paying their predecessors.
"So it's not lack of resources, it is the lack of the will. You have to prioritise your needs and I think the greatest resource Nigeria has, beyond oil and gas, is the human resource."