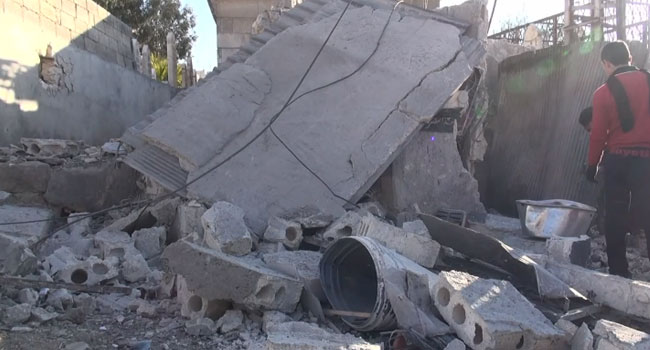 Nearly 30 air strikes hit rebel-held areas of Syria's northern city of Aleppo on Saturday, killing more people in a ninth straight day of bombardments by warring sides, and a temporary "calm" declared by Syrian military took hold around Damascus and in the northwest.
The violence in Aleppo, which has borne the brunt of an escalation in fighting that has all but destroyed a ceasefire deal brokered in February by Washington and Moscow, has killed nearly 250 people since April 22, a monitoring group said.
It has also contributed to the break up of peace talks in Geneva, which the main opposition walked out of last week.
A temporary "regime of calm", or lull in fighting, announced by the Syrian army late on Friday, which Damascus said was designed to salvage the wider ceasefire deal, appeared to hold in the capital and areas in its suburbs, as well as parts of northwest coastal province Latakia. Aleppo had not been included in the plan for a lull.
At least five people were killed in Aleppo early on Saturday in the latest round of air strikes, which were believed to have been carried out by Syrian government warplanes, the Syrian Observatory for Human Rights said.
The British-based monitoring group put the civilian death toll in government and rebel bombardments of neighbourhoods in Aleppo since April 22 at nearly 250.
This figure included around 140 people killed by government-aligned forces in air strikes and shellings of rebel-held areas, including 19 children, it said.
Insurgent shelling of government-held areas killed 96 people, including 21 children.
Aleppo, Syria's largest city before the war, has been divided for years between rebel and government zones. Full control would be the most important prize for President Bashar al-Assad, who has been fighting to keep hold of his country throughout a five-year civil war.