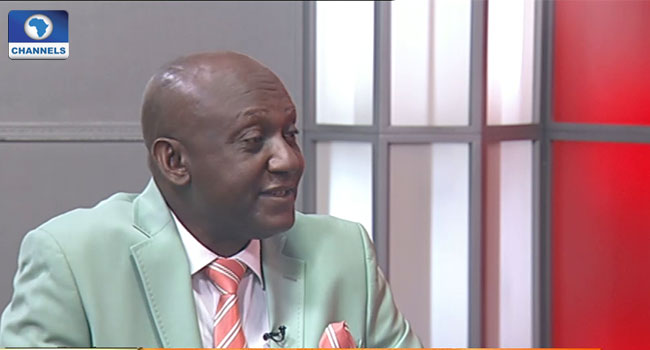 An economist, Dr. Austin Nwaeze, has stressed the need for a restructuring of the system of government that Nigeria is practicing, saying the current system is not sustainable.
The lecturer with the Pan Atlantic University told Channels Television on Tuesday that the Presidential System of Government was too expensive and should be dropped.
"We need to restructure the states. We are carrying excess as if we are a developing state.
"We need to really trim down the size of government and then encourage people to go into industries and make policies that will encourage industries to employ more people.
"There is no developing economy that runs the system that we run and grows the way it should grow.
"All the other nations that have grown came from a system that they could manage and gradually grow.
"The system we run is for a developed economy which they use to stabilise the system," he insisted.
Home-grown System
Dr. Nwaeze suggested that Nigeria should have a home-grown system and not a presidential system of government, stating that it was part of their suggestion at the National Conference held by the last administration, which recommendations have not been implemented.
"We have suggested that we should run a system that does not have two arms of legislature – the Senate and the House of Representatives," he said, citing a recommendation made by the conference.
He suggested that the number of legislators should be 36, one representing each state, with the number of ministers further reduced to five.
"Eighty per cent of what is paid in the National Assembly for instance is personnel cost," he said.
On how the restructuring could be achieved, he said it could be done with sincerity of heart and with the push from the executive for the legislature to, through laws, restructure the system and strengthen the institutions which drive economic growth.
On the proposal for a new minimum wage of 56,000 Naira by the labour unions, he also suggested that policies should be made to encourage production within Nigeria so that the wage of workers would be enough at all times to purchase goods.
The economist pointed out that if wage was increased, the inflation rate would still remain on the increase since most of the items used in Nigeria were imported.
He stated that with such situation the new wage if paid would not have a direct impact on the nation's economy.