Obiano Assures Igala Community Of Better Welfare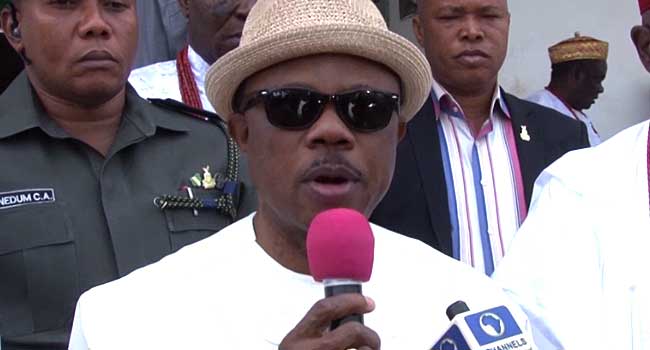 Governor Wilie Obiano has assured the Igala speaking part of Anambra State in Anambra West Local Government Area of improved welfare.
The Governor said that his administration would treat the indigenes, who are otherwise known as Olumbanasaa, as people from special area, as pronounced on them by the Federal Government in 1976.
He made the declaration on Tuesday when a delegation of the Igala speaking communities of the state paid him a courtesy call at the Governor's Lodge in Amawbia, where issues and challenges facing them in their communities were tabled before him.
According to the leader of the delegation and the traditional ruler of Olumbanasaa, Igwe Pius Ojemile, the Governor's giant strides in the state since he assumed office were matchless.
Igwe Ojemile said that Governor Obiano had touched them in the area of health, especially during the outbreak of cholera in their area where he rallied round and stopped the scourge in a matter of days.
The monarch said that they needed the Governor's intervention in the local government in the areas of transportation, health, agriculture and education.
In his response, Governor Obiano promised to put in place, infrastructural facilities that would aid them in the aforementioned areas.
He also disclosed the 11 kilometres road construction on-going at Mmiata-Anam to Nzam, to solve the unsavory experience of travellers and community members on that road.
The Governor emphasised his agricultural agenda, in which he promised to supply them with improved rice seedling through the Ministry of Agriculture, and to help prepare their lands for cultivation.
The delegation left feeling more satisfied than ever and assured Governor Obiano of their support and loyalty at all times.
The Igala in Anambra State comprises many towns and they are predominantly farmers and fishermen with their local government area having the largest oil deposit in the state in southeast Nigeria.