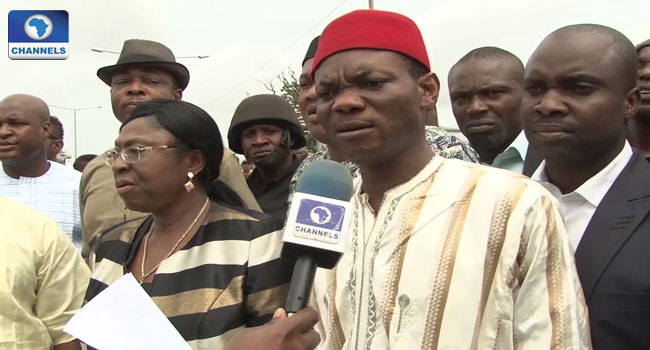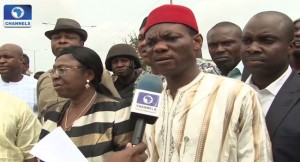 The Edo State government is making efforts to resolve the crisis that erupted after the impeachment of the Speaker of the House of Assembly, Victor Edoror and his Deputy, Mr Bright Osayande.
Shortly after the impeachment of the two principal officers of the House, the 16 members, who formed the bulk of those behind the impeachment process, were sighted at the Government House and after a short time, the impeached speaker and lawmakers loyal to him joined his colleagues.
They held a closed-door meeting with the Governor of Edo State, Adams Oshiomhole and that meeting lasted well into the night.
Trouble started on Tuesday after 16 of the 24 members of the House impeached the Speaker and installed Mrs Elizabeth Ativie, the only female lawmaker in the house in his stead.
Mr Edoror, however, reconvened the Assembly with eight members loyal to him, insisting that he remains the speaker.
He claimed that the move by the lawmakers was unconstitutional, insisting that the House cannot convene without him.
"I was not there when they started. Can you start a sitting without me.
"They never put an allegation before me. I have not heard from them and I think they are frivolous allegations if they are so started," he said.
The lawmakers had accused both principal officers of incompetence and high-handedness.
About two years ago, lawmakers of the Edo State House of Assembly had a crisis that resulted in a fight.