Police Broker Peace Between Farmers And Herdsmen In Oyo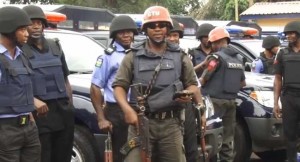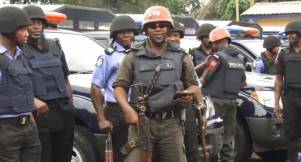 Another peace parley took place between Oke Ogun farmers and herdsmen at the Eleyele spearheaded by the Police, with firm resolutions from both parties not to breach the existing fragile peace but strengthen it.
The meeting was held on Tuesday at the headquarters of the Oyo State Police Command.
At the parley, both sides registered their complaints, highlighted issue resulting in frequent clashes between them and sought mutually acceptable solutions to the impasse.
The Oyo State Police Commissioner, Mr Adeleye Oyebade, appealed to both sides to continue to explore alternative dispute resolution through constant dialogue instead of taking laws into their hands, destroying lives and property in the process.
Mr Adeleye added that any group that infringed on the agreement contained in the November 2015 communique, which was jointly signed by all stakeholders, would be dealt with.
Tempers flared as both farmers and herdsmen bare their minds on issues leading to frequent clashes.
Blames were traded back and forth, but the Oyo State Police boss insisted that there must be amicable resolution of the crisis by all concerned, averting any escalation of violence in the process.
The National Secretary of the Miyetti Allah Cattle Breeders Association of Nigeria in Oke Ogun area of Oyo State, Mr Hussein Mohammed, said efforts to resolve issues within themselves had been futile, as some of their cattle had been poisoned.
He, however, added that his group would do its best to abide by the decision to promote peace.
While making a case for his community, the traditional ruler in one of the agrarian communities in Oke Okun, the Onikoyi of Ikoyi Ile in Oriire Local Government Area, Oba Abdulyekeen Ladipo, also told the police that lots of farmland had been destroyed beyond repair.
He also promised that his people would work towards peace and put the past behind them.
In the meantime, a Joint Task Force, comprising representatives from both parties and the police has been saddled with the responsibility of monitoring grazing activities in the affected areas.