Militants Attack Chevron Platform In Nigeria's Niger Delta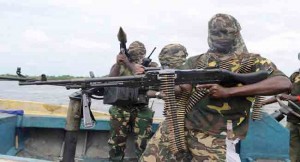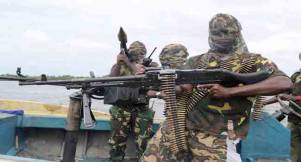 Militants have attacked a Chevron platform in the Niger Delta region.
Chevron Nigeria Limited says its Okan offshore facility is currently shut-in and that it is assessing the situation, while resources have been deployed to respond to a resulting spill.
Nigerian Navy spokesperson, Commodore Chris Ezekobe, who also confirmed the incidenton Thursday, said that the attack occurred about 40 nautical miles from the Escravos terminal, around Warri in Delta State.
A group known as the Niger Delta Avengers has claimed responsibility for the attack.
The same group has said it carried out an attack on a Shell Oil pipeline in February which shut down the 250,000 barrel-a-day Forcados export terminal.