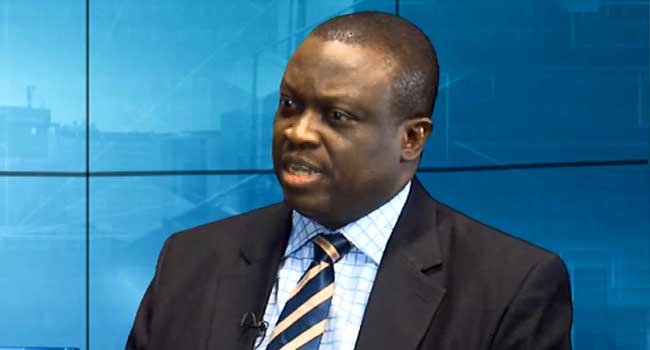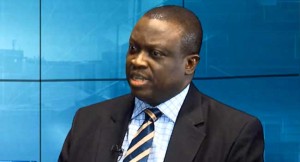 The Managing Director, Nigeria Liquefied Natural Gas (LNG), Babs Omotowa, believes gas is the future of Nigeria and has emphasized the need for authorities to put more effort into developing the gas industry.
Mr Omotowa was on Channels Television's Business Morning on Friday where he spoke about the business of liquefied natural gas and issues in Nigeria's gas industry.
He admitted that indeed the crash in oil price has had a huge impact on gas prices because 70% of gas price is linked to brent and the implication is that when brent goes down, gas price goes down as well.
However, he noted that gas remains the future for Nigeria.
"Nigeria is in the top ten gas reserves in the world. There is no doubt that most energy experts will tell you that Nigeria is actually more a gas province. I think we still have over 200 years of gas available in Nigeria.
"Remember we have 180 tcf of gas today. Most of that were found by accident. We were looking for oil, we suddenly found gas. We haven't really gone out aggressively to look for gas and that's one of the areas we need to focus on as a country.
"How do we incentivise to bring the investments that are required to build this infrastructure?
"We need foreign and local investors to come up with this sort of investment and as a country we need to spend more time thinking about how we can bring in investment to grow the gas industry because gas really is the future, oil was our past.
"Gas can give us not only liquefied gas or domestic power but petrochemicals which gives you a lot of manufacturing capabilities.
He put the potential revenue from the gas industry at about three billion US dollars annually.
While stating that government has to look at incentives to encourage investors, he asked legislators to also look carefully into laws governing the sector and warned against frivolities that could become burdens to investors.
Issues In Nigeria's Gas Industry
Speaking about the issues that have come up in the gas industry, Mr Omotowa said that they were being addressed as positive results are already being seen.
He highlighted the issues of regulatory uncertainties with the Petroleum Industry Bill (PIB), under-funding of the industry, infrastructure, security of facilities and long contract approval processes.
"I think in fairness with the current administration since President Buhari has been on seat and the Minister of State for Petroleum, a lot of effort has gone into trying to address these issues.
Mr Omotowa also debunked the belief that the pricing for gas does not favour the company when it has to supply domestically as stiff pricing makes local purchasing hard to come by, so rather it focuses more on exporting it.
He noted that the pricing for gas domestically is "at the right levels" considering the price of domestic gas in the US is lower than the price in Nigeria.
He explained, "Our problem is not the price but that this industry is faced with expenses and costs that are simply not comparative.
"When you think about what we have to spend on security, community development and regulatory government agencies trying to impose so much taxes and fees on us, it just raises the cost up and once these prices are raised up by all these input cost, then the price has to be high."
Gas Master Plan
Mr Omotowa also explained the different aspects of the proposed Gas Master Plan which was expected to help create a much better business environment in the gas indutry.
First was the area of appropriate gas pricing which he believes has seen progress, as gas price has moved up significantly.
"You had aspects that had to do with trying to have domestic gas obligations for upstream companies. I think we've seen progress because I think we are producing a lot more gas to domestic now than we used to before.
"There are aspects to do with increasing the export activities with Brass LNG, OK LNG, and Train 7. I think we are a bit slow on that aspect.
"There have also been aspects to do with building petrochemical plants. Again, we haven't made much progress in that front.
"So in totality, when you look at the gas master plan, I think in many areas there have been progress and in some areas I think we are still behind but it's not to be unexpected, because it's not a plan that was to be completed in a year.
"However, I think we are on the right track, I think with this current administration; the President, the Minister of State for Petroleum, we are really seeing much effort in the right direction."