Table Tennis: Nigeria Qualifies For Rio Olympics Team Event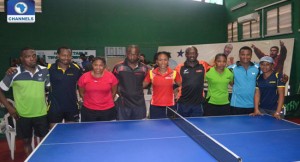 Nigeria has secured a place among the 16 men's teams that will compete in the table tennis event of Rio 2016 Olympic Games in Brazil.
This development was confirmed based on the May ranking released by the world table tennis ruling body, International Table Tennis Federation (ITTF) on Friday.
Nigeria's men was ranked higher than Egypt to pick Africa's sole slot for the event.
According to ranking, Nigeria dropped to 27 spot in the world but was ahead of Egypt who was ranked 32.