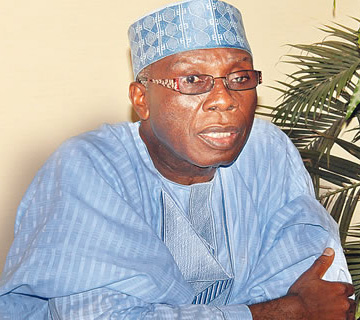 The Minister of Agriculture, Audu Ogbeh, has asked security agencies to arrest herdsmen who move about with guns while grazing their cattle.
The Minister says the arrest of such individuals who violate the nation's law regarding possession of arms and ammunition will be a short term solution to the recent killings by suspected herdsmen.
Mr Audu Ogbe was speaking at a prayer session at the National Christian Centre in Abuja, organized by Idoma indigents from Benue State.
Natives of Agatu in Benue State, where a recent massacre occurred, had gathered to pray for their departed relatives.
From the north to the south, recent killings by suspected Fulani herdsmen continue to generate debates by various groups, asking the government to act.
An estimated 800 persons were reported killed by the attacks in Agatu in Benue State and Nimbo community in Enugu State in the two recent attacks by suspected herdsmen.
Aside from the prayer session, the group also asked government to identify those responsible for the killings and also rebuild the affected communities.
At a separate briefing, a group from the eastern part of Nigeria also asked the federal government to stop further killings by herdsmen in the region.