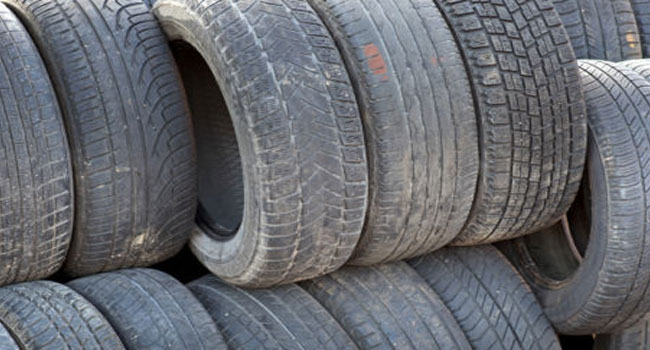 The Federal Road Safety Corps (FRSC) has directed its officials to impound vehicles with expired tyres plying Nigerian roads.
This instruction takes immediate effect following the rising cases of tyre-induced road accidents in recent times.
The Corp Marshall of the FRSC, Boboye Oyeyemi, gave the directive on Monday at a news conference attended by Senate leaders, ministers, service chiefs and other stakeholders in Abuja, Nigeria's capital.
He said that accidents caused by substandard or expired tyres have been responsible for scores of accidents in 2016 alone, hence the need to crack down on offenders.
Giving their opinions on the issue, the Director General, Standard Organisation of Nigeria, Paul Angya, and the Chairman, Senate Committee on Federal Character and Inter-governmental Affairs, Tijjani Kaura, decried the high rate of tyre import in Nigeria.
They said that the market was awash with over 250 brands of imported tyres, most of which were substandard and could barely survive two years on the road.
They maintained that it would no longer be business as usual for the traders.
The event came on the heels of a deadly car crash that left 12 Ekiti State medical doctors dead and another accident involving seven secondary school students of Kano State.
On investigation, the FRSC confirmed that the accidents were largely caused by tyre burst, owing to over-speeding.