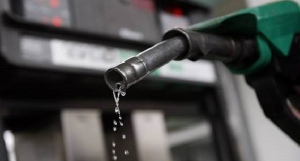 The Nigerian government has introduced a new price band for Premium Motor Spirit (PMS) also referred to as petrol, pegging the highest price at 145 Naira per litre.
The new price was set on Wednesday after a meeting of various stakeholders presided over by the Vice President, Professor Yemi Osinbajo.
The meeting had in attendance the leadership of the Senate, House of Representatives, Governors Forum, and labour unions – the Nigeria Labour Congress, Trade Union Congress, NUPENG, and PENGASSAN.
Petrol scarcity had hit the oil-rich nation, lasting for over five months, the worst that the nation had experienced in the last decade.
At the meeting, it was emphasised that the main reason for the current problem was the inability of importers of petroleum products to source foreign exchange at the official rate due to the massive decline of foreign exchange earnings of the Federal Government.
As a result, private marketers have been unable to meet their approximate 50 per cent portion of total national supply of PMS.
In order to increase and stabilise the supply of the product, the government said any Nigerian entity could now import the product, subject to existing quality specifications and other guidelines issued by regulatory agencies.
A statement by the Minister of State for Petroleum Resources, Dr. Ibe Kachikwu, said all oil marketers would be allowed to import PMS on the basis of foreign exchange procured from secondary sources, which would be reflected accordingly in the PPPRA template for pricing of the product.
"Pursuant to this, PPPRA has informed me that it will be announcing a new price band effective today, May 11 and that the new price for PMS will not be above 145 Naira per litre," the Minister told the meeting.
"Inherited Difficulties Of The Past"
The government expressed optimism that the new price band would lead to improved supply and competition expected to eventually drive down pump prices, as experienced with diesel.
"In addition, this will also lead to increased product availability and encourage investments in refineries and other parts of the downstream sector. It will also prevent diversion of petroleum products and set a stable environment for the downstream sector in Nigeria.
"We share the pains of Nigerians but, as we have constantly said, the inherited difficulties of the past and the challenges of the current times imply that we must take difficult decisions on these sorts of critical national issues," the statement further read.
The Minister said that along with this decision, the Federal Government had in the 2016 budget made an unprecedented 'social protection provision' to cushion the current challenges.
He explained that the exorbitant prices being paid by Nigerians for petrol, ranging from 150 Naira to 250 Naira per litre had triggered the decision.
"We believe in the long term, that improved supply and competition will drive down prices.
"The DPR and PPPRA have been mandated to ensure strict regulatory compliance including dealing decisively with anyone involved in hoarding petroleum products," he stressed.