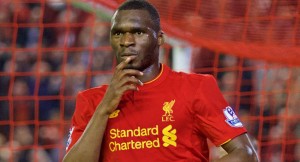 Liverpool on Wednesday escaped a home defeat by Chelsea in a Premiership League game, forcing the visiting team to a 1-1 draw.
An early goal from Chelsea Midfielder, Eden Hazard, had set the Blues on the spotlight in the 32nd minute.
This goal boosted the visiting team's morale, as they maintained the lead till the end of the first half.
Liverpool Forward, Christian Benteke, brought in in the second half, however, rescinded the rugged spirit of Guus Hiddink's boys with an equaliser in the 90th minute.
With the draw, Chelsea still maintain their 9th position with 10 points behind Liverpool on the English Premier League table which is currently at the eight position.