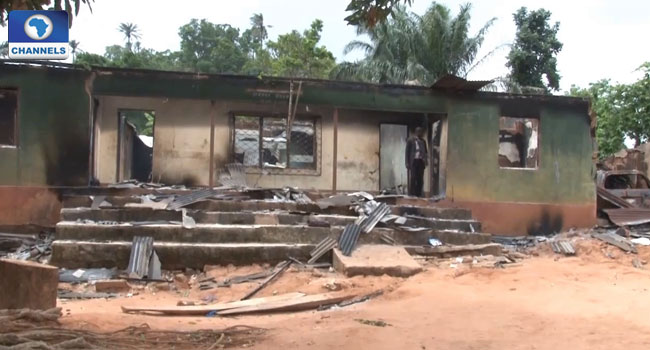 The Christian Association of Nigeria (CAN), Imo State Chapter, has condemned the activities of herdsmen in the south-east, with special reference to their alleged killings and burning of several churches in Enugu State.
The Association in a peaceful protest to the Government House in Owerri, the capital of Imo State, carried placards with various inscriptions also kicked against the proposed National grazing bill by the National Assembly.
Leading the protest, the Imo State Chairman of CAN, Bishop Stafford Nwogu, called on the Federal Government to immediately caution the herdsmen in the south-east to prevent any reprisal attack.
The Christian association further called on the Imo State Governor, Rochas Okorocha, to liaise with the Federal Government to end the incessant killing of innocent people by the herdsmen while discarding the proposed national grazing bill.
They claimed that the bill would create room for crises in the polity of the Nation.
Addressing the protesters, the Imo State Deputy Governor, Eze Madumere, applauded the association for expressing their fundamental human rights through the peaceful protest.
He assured them that the Federal government was working tirelessly to cub any further attacked by the herdsmen.
Mr Madumere reminded them that the Imo State Governor, his counterparts in the south-east and the All Progressives Congress had met to also support the Federal Government in finding a lasting solution to the ugly menace and bringing the perpetrators to book.