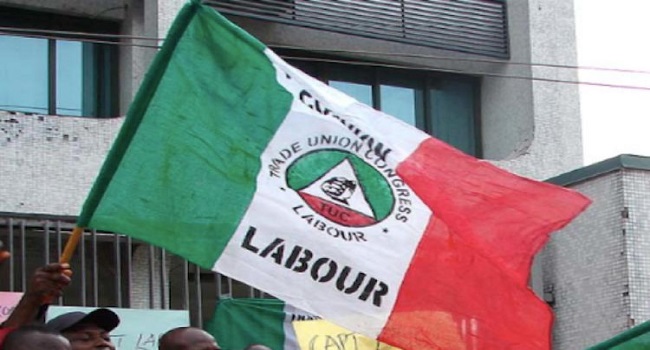 The federal government has reached an agreement with the Joe Ajaero led faction of the Nigeria Labour Congress (NLC) to set up a committee to resolve agitations over the new pump price of petrol.
The committee is expected to address the downward review of the pump price, determine new minimum wage and consult with the PPPRA for effective price regulation of petroleum products.
The committee is to submit its report in two weeks.
The Ayuba Wabba led faction of the NLC were also meeting with representatives of the federal government at the time but the meeting ended in a deadlock, with Mr Wabba thereafter insisting that the strike will hold on Wednesday as planned.
The NLC has expressed concern over the new price of 145 naira per litre which has been  implemented by the PPPRA.
Labour Divided
The leadership of the Nigeria Labour Congress (NLC) have been divided over the threat to embark on the national industrial action in an attempt to coerce the government to revert the increase in price of petrol.
While some groups in the camp of the NLC President, Mr Ayuba Waba, are not sure whether the strike would hold or not, pending the outcome of their rescheduled meeting with the government on Tuesday, both the Electricity Workers Union, NUPENG and their allies are backing down on the proposed strike.
The Secretary to the Government of the Federation (SGF), Babachir Lawal, led a team of ministers and other government officials to dialogue with the workers union at separate meetings to resolve labour agitations since the pump price of petrol was increased from 86.50 Naira to 145 Naira last Wednesday.
The Executive Secretary of the Electricity Workers Union, Joe Ajaero, speaking on behalf of the leadership of the unions, disassociated themselves from the proposed strike of the NLC.
Industrial Court
The National Industrial Court, earlier on Tuesday restrained the Nigeria Labour Congress (NLC) from going on its planned strike on Wednesday, pending the hearing and determination of a suit brought before it by the Attorney General of the Federation (AGF).
The Attorney General, Abubakar Malami, had dragged the NLC to the Industrial Court, seeking an order of the court restraining the NLC from proceeding with the planned strike.
He had sought the order on the ground that the strike would paralyse the nation's economy.
No counsel represented the Nigeria Labour Congress.
The court directed the applicant to dialogue with the NLC towards an amicable resolution of their dispute.
The case was adjourned to May 24 for hearing of the motion on notice.