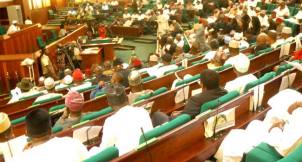 A meeting organised by the House of Representatives to avert the planned strike by organised labour over fuel price hike has ended without a definite position agreed upon.
The House had in a special session on Monday called on the Nigeria Labour Congress (NLC) to shelve its planned strike on Wednesday pending the outcome of the intervention of the parliament on the matter.
The 18-member adhoc committee headed by the Chief Whip of the House, Rep Ado Doguwa, met representatives of the NLC led by Comrade Ayuba Wabba and seven others.
Speaking after the closed door meeting, a member of the adhoc committee, Nicholas Ossai, said that it was up to labour to take a decision and communicate to Nigerians.