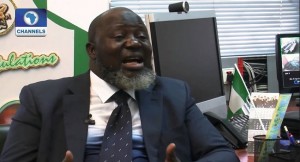 The Minster of Communications, Adebayo Shittu, has identified poor funding as a major challenge preventing the rapid development of the information and communication sector.
Mr Shittu made the observation on Wednesday at the Lower Chamber of the National Assembly in Abuja, Nigeria's capital.
He lamented that the information and communication sector's allocation is less than one per cent of the national budget.
The Minister noted that the sector has the capacity to create millions of jobs for the teeming unemployed youths in Nigeria.
Mr Shittu was speaking in the House of Representatives, as part of the sectoral debate on the diversification of the Nigerian economy.