EgyptAir: Egyptian, European Stock Markets Dip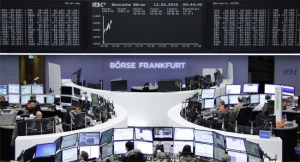 The Egyptian stock market falls more than two percent as at midday on Thursday on the news that an EgyptAir plane had disappeared on its way from Paris, France.
A total of 66 passengers were reportedly on board.
European stock markets were also in negative territory on the news.
The German DAX was down 1.18 percent in early trade while the London footsie-100 falls 1.14 percent. The broader stoxx-600 index shed half-a-percent.
The shares of aircraft maker, Airbus Group was shaved 1.3 percent on the EgyptAir disaster news.
Crude prices shed 2.05 percent at 10:00am Nigerian time on Thursday at 47.19 dollars at the futures market.
The shares of travel operators and airlines were equally in the red.