Niger Police Boss Wants 'Fulani Youth Volunteers' Established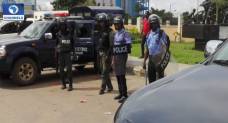 The first stakeholders' town hall meeting between the Police and Fulani leaders has taken place in Minna, with a resolution that the Fulanis should establish what is called 'Fulani Youth Volunteers'.
The Fulani Youth Volunteers is to be established in each of the 25 Local Government Areas of the state and would work directly with Police command officials in each of the council area.
When the volunteers are established they should provide security agencies in the respective local government areas with information on the movement and activities of strange elements.
The town hall meeting was attended by over 2,500 Fulani leaders from the 25 local government areas of the state.
Addressing the gathering, the Commissioner of Police in the state, Abubakar Marafa, said that the meeting was to address the upsurge in cattle herdsmen and natives clashes across the country.
Though Marafa conceded to the fact that the state had not recorded any of such clashes, he nonetheless explained, "we have to be pro-active to forestall any of such incidents".
The Police boss decried the activities of cattle rustling in the state which he blamed on some Fulanis as "some of the victims and suspects were discovered to be Fulanis".
Speaking on behalf of the Fulanis, the Vice President of the Maiyetti Allah Cattle Breeders Association, Alhaji Hussaini Bosso, blamed some of his kinsmen on the problem facing the country especially the herdsmen and natives.
He said that the town hall meeting would allow the association to properly monitor herdsmen and report their activities to the security agencies.
The Inspector-General of Police, Mr Solomon Arase, had during an on-the-spot assessment of communities attacked by suspected Fulani herdsmen in Enugu state, directed that all commissioners of police should hold regular town hall meetings with Fulanis with the sole objective of nipping in the bud, similar incidents in the future.