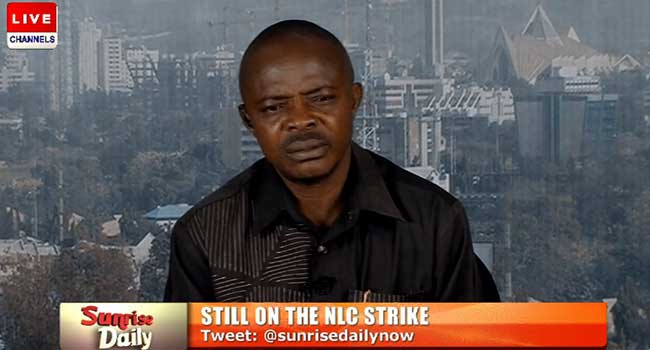 The factional leader of the Nigerian Labour Congress (NLC), Mr Joe Ajaero, has dismissed the allegation that his faction of the union is being used to divide the NLC in order for government to have its way on the new petrol pump price.
Speaking on Channels Television's Sunrise Daily on Thursday, Mr Ajaero critized the manner in which the Waba-led faction of the NLC has gone about the dialogue with the federal government over the issue.
He condemned the Waba group for making decisions affecting affiliate unions without consulting the leadership of those unions.
He added that the petroleum workers belong to his group of the NLC and were key players in the issue being debated, and would not have their interests misrepresented.
He admitted that the increase in petrol price was high at 145 Naira but there were different schools of thought, which includes the demand for palliatives, while some felt the President by his credibility deserved some trust.
Divided House
Mr Ajaero affirmed that the two factions of the NLC have been in existence since the 2015 election of the Nigeria Labour Congress. Although there have been efforts to reconcile them but these have not been successful.
He said that the decision of the government to negotiate with both factions of the union must have been because the issues at stake required that all stakeholders be involved.
He explained further, "The federal government realised that the issue at stake was petroleum and NUPENG made it clear that the other group cannot represent their interest, this is the NLC they belong to and they sent the invitation across.
"We got there in the spirit of joint leadership and the other group said they were not going to talk. I think we were the ones who carried ourselves to the federal government to show our division.
"Ordinarily if we had a unified position and carried it to the federal government, they would stand by it."