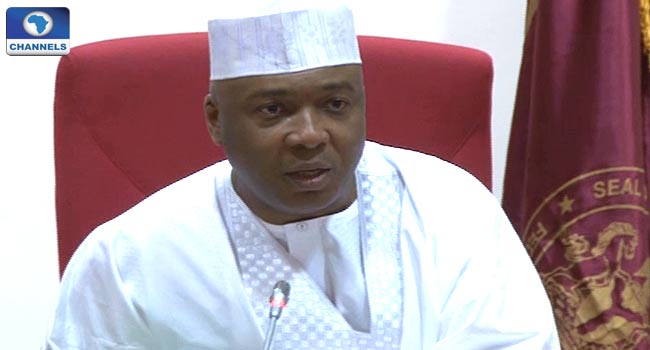 Cross examination of the prosecution witness in the trial of the Senate President Bukola Saraki, continues at the Code Of Conduct Tribunal (CCT) in Abuja.
Under cross-examination on Wednesday, Mr Michael Wetkas, insisted that the Senate President did not declare the property he bought in London and the loan he used to buy the property at the end of his tenure as Governor of Kwara State in 2011.
He was, however, not able to provide evidence showing that the property was purchased by the defendant.
This was a continuation of his cross-examination on Tuesday when he explained the numbering of a property on MacDonald Street, maintaining his testimony that number 15 was one and the same property.