Nigeria's Oil Production Shows Further Strain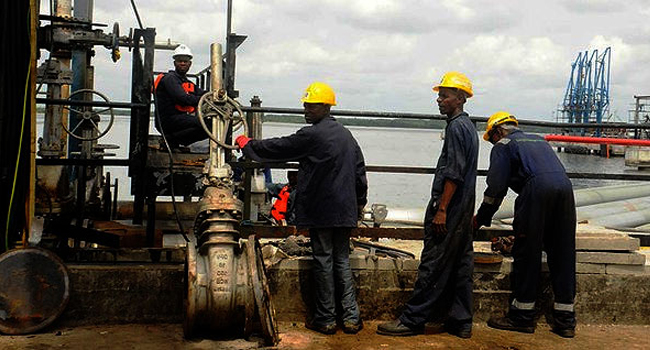 Nigeria's oil production showed further signs of strain on Thursday as intruders blocked access to Exxon Mobil's terminal exporting in Qua Iboe, the country's largest crude stream.
Exxon Mobil said that the terminal continued to operate even as the intruders blocked staff from gaining access from early morning hours.
The incident is the latest in a string of attacks and other problems at the oil infrastructure in Africa's largest crude producer.
Militant activity in the oil-rich Niger Delta has taken out some 500,000 barrels per day of crude oil production from other companies in Nigeria, pushing oil output in Africa's largest-producing nation to more than 22-year lows.