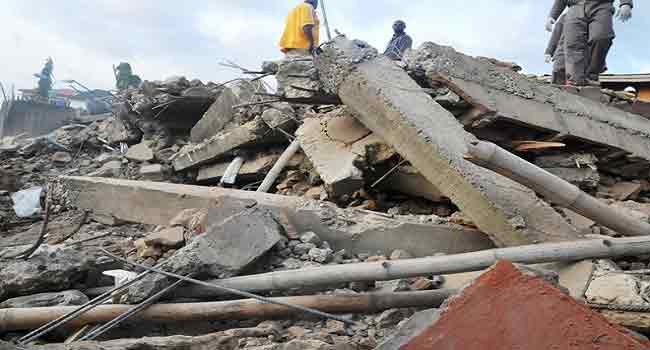 A privately owned hostel building still under construction has collapsed near Oko Polytechnic in Anambra State, south-east Nigeria.
The three-storey building collapsed during a heavy down pour on Sunday evening.
Though no casualty was recorded, the rector explained to Governor Willie Obiano when he visited that two workers in the building were missing and suspicions were high that they were trapped under the rubble.
Officials of the Search and Rescue team of the Anambra State Emergency Agency, are digging and searching for any victim.
Governor Obiano said the contractor and the owner of the building would be prosecuted if they were found not to have complied with the directives of the Quality Testing Lab department of the Ministry of works.