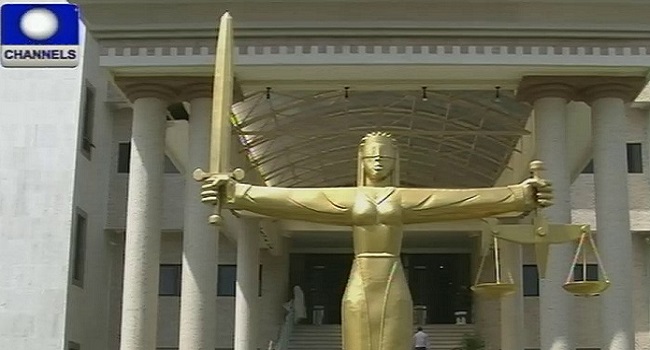 The controversy over the federal seats in Anambra State continues, as the contest on who the rightful occupants are intensifies.
A Federal High Court in Abuja on Wednesday issued a court order asking the Independent National Electoral Commission (INEC) and its Chairman, Professor Mahmood Yakubu, to obey the directions contained in an earlier judgement.
The judgement was given on issues relating to the leadership of the Peoples Democratic Party (PDP) in Anambra State in respect of some legislative seats for the 2015 general election.
The order is putting the commission and the chairman on notice for it to obey or be seen to be in contempt of court.
"Take further notice that if the Independent National Electoral Commission continues to disobey this order, you, Professor Mahommd Yakubu, the chairman of INEC, will be held in contempt of court and liable to imprisonment.
The commission has, however, told Channels Television, that it was studying the order of court and would take necessary legal action, as it was a law abiding institution in Nigeria.