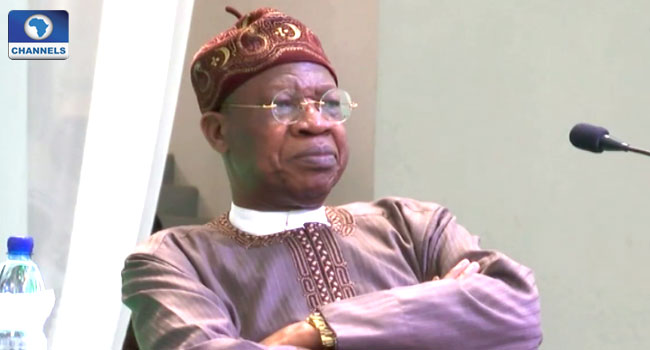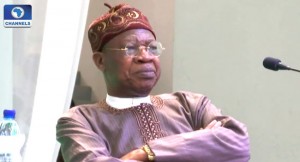 The Federal Government has blamed the poor state of the economy on corruption and the falling price of crude oil.
The Minister of Information, Lai Mohammed, expressed the view while speaking at a meeting with members of the Broadcasting Organisation of Nigeria (BON).
As the administration marks its first year in office, five federal ministers held a meeting with members of the Broadcasting Organisation of Nigeria.
The Minister of Works, Power and Housing, Babatunde Fashola; Minister of Labour and Employment, Dr. Chris Ngige; Minister of Trade and Investment, Okechukwu Enelamah were part of the ministerial delegation.
Media executives listened to the ministers as they took time to explain their achievements and challenges over the past one year. The most challenging for the new administration has been the economy.
The Information Minister said that Nigeria was passing through a very a difficult time and that the road to economic prosperity would be rough. He said that if the present administration had not been elected, the country's economy would have collapsed.
"Our economy, or whatever is left of it after years of serial mismanagement and massive corruption is in a very bad state. Throw into the mix, the huge fall in oil price and you have nothing but a disaster of an economy.
"But this government is aware that it was not elected to make excuses but to put the nation back to work," he said.
The ministers promised that the administration would focus on tackling insecurity and fighting corruption as these are the major ways of revamping the economy.
They, however, noted that there was a backlog of issues to be sorted out, like the huge debt owed contractors, which the Power Minister explained.
"We must not allow yesterday's misfortunes to recur again. It starts from the gradual process of failing to do simple maintenance; failing to paint or failing to clean.
"The impact of what we see today clearly didn't start today. So if we have paid contractors, we clearly won't have the kinds of roads that we have today.
"My meeting with contractors in Power and in Works over the last 10 days, the common thread is that they haven't received payment for an average of three years."
Nevertheless, the minsters reaffirmed the administration's commitment to embarking on infrastructural development across the country.
The ministers also gave the assurance that the government would fulfil its election campaign promises to Nigerians.