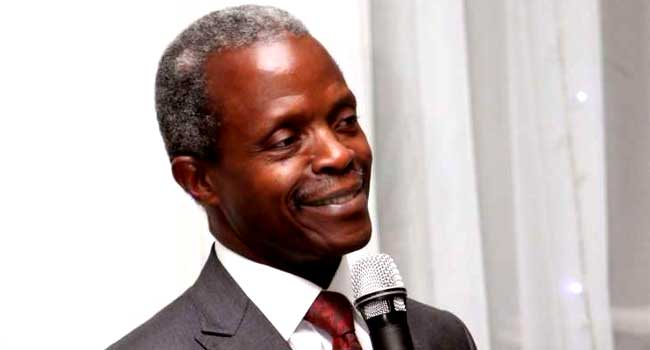 Nigeria has urged the African, Caribbean and Pacific Group of States (ACP) to focus its future around areas of comparative advantage including trade, investment and technology.
The Vice President of Nigeria, Professor Yemi Osinbajo, made the appeal on Wednesday while representing President Muhammadu Buhari at the just concluded ACP Summit of Heads of States in Papua, New Guinea.
While the ACP Group has done well, "I would like to emphasise the point that the Federal Government of Nigeria supports the view that the ACP should not stretch itself further but rather, focus on areas of comparative advantage", he said.
Professor Osinbajo listed the three areas which he described as the 'future pillars' for the group to include: Trade and Investment, Government Development Cooperation through Technology, as well as Political Dialogue and Advocacy.
Considering the challenges that most countries of the ACP face, he stressed the need to focus on development cooperation and building capacity in trade and investment with science and technology.
Cutting Edge Of Technology
In the area of technology, the Vice President while presenting Nigeria's statement at the summit said efforts should be focused on job creation.
He added that young people should be encouraged to go into areas of science, technology, engineering, mathematics and education.
Professor Osinbajo emphasised that technology in particular areas such as computer application, programming, lighting and software applications amongst others should be explored to engage young people in ACP countries to ensure that they were in the cutting edge of technology.
Responding to the report on the future of the ACP, which was presented to the summit by the Eminent Persons Group (EPG), led by former President Olusegun Obasanjo, the Vice President acknowledged the important suggestions and recommendations in the report and assured the summit of Nigeria's continued support.
He also promised that Nigeria would continue its active engagement with and in the group while he described the report of the EPG as excellent, saying that it had set the tone for future negotiations.
Vice President Osinbajo described the meeting as 'a crucial one, endeavouring to re-position the ACP towards 2020 and beyond', when the strategic relationship between the ACP and the European Union is expected to move to a new level.
The ACP is an organisation formed in 1975 with the Cotonou Agreement, and composed of 79 African, Caribbean and Pacific states.
According to the Vice President, since the creation of the ACP, there had been so many changes and dynamics, necessitating the need to re-strategise.
Regarding the expiration of the agreement in 2020, Professor Osinbajo stated that the countries seemed to have made up their minds to continue to work together beyond 2020, noting that the most important thing is how the ACP would engage with the European Union, as the organisations are vastly different from what they were in 1975.