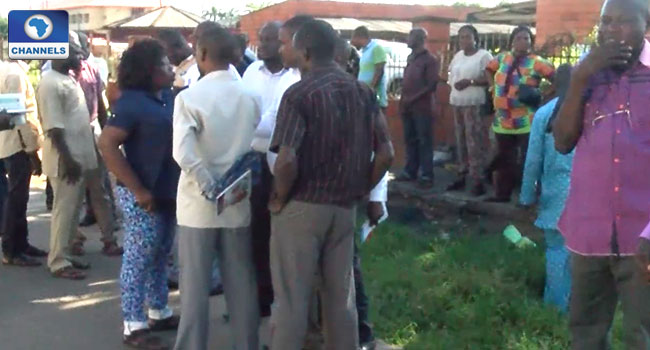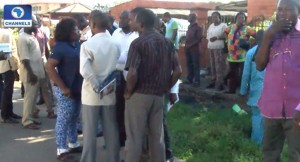 Government workers in Ondo State, western Nigeria, have begun an indefinite strike over five month's arrears of unpaid salaries.
The workers fully complied with the strike, as all state government offices on Wednesday remained locked, with the whole offices vicinity deserted.
Leaders of the workers were seen going round government offices to enforce the industrial action.
The State Chairman of Nigeria Labour Congress, Bosede Daramola and that of the Joint Negotiating Council, Sunday Adeleye, told Channels Television that the workers in the state were in serious financial crisis, as most of them could not sustain their financial obligations to their immediate families any longer.
"We have waited patiently. We collaborated with government and participated actively in all the screening exercises to make sure that we have a very clean document to work with.
"At the last meeting we had with the government, they promised to pay us, they paid us the December salary and promised to pay on or before May 31 the outstanding salaries and pensions to our retired officers," Daramola said, decrying the situation that had affected many of the workers financially.
According to them, they were ready to dialogue with the government but would not resume work until government fulfilled its promise.
Attempts to reach government officials to speak on the issue failed, as they were not available in their offices. Their telephone lines were also switched off.
Meanwhile, there are reports that Governor Olusegun Mimiko, who is presently out of the state, is expected to cut his trip and return to the state on Thursday to meet with the workers to resolve the crisis.