House Summons Fashola Over Epileptic Power Supply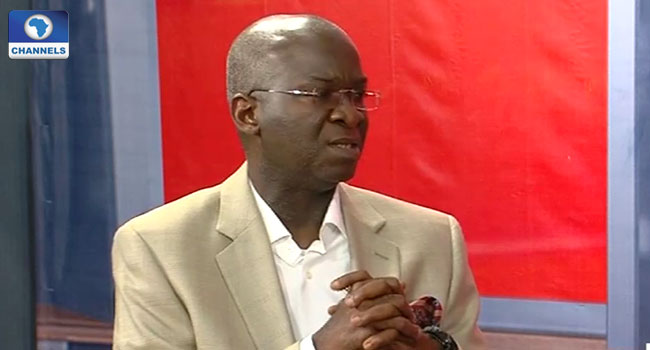 The House of Representatives has summoned the Minister of Power, Works and Housing, Mr Babatunde Fashola (SAN), and other agencies in the power sector to a public hearing over the country's epileptic power supply.
Following a motion considered during plenary, the House noted the state of electricity supply in the country despite the years of privatization in the country.
Law makers added that the non-availability of electricity in the country has further increased the hardship of Nigerians and depleted its economic base.
The public hearing is supposed to proffer solutions that will aid a sustainable electricity regime in the country.
Despite the lack of increase in the supply of power, the federal government maintains that the increase in electricity tariff will not be reversed.
The Minister insisted that the increase in electricity tariff is unavoidable if the country must enjoy steady power supply.
Mr Fashola  made this known during a public hearing at the Senate, where he also maintained that the National Assembly has already empowered the National Electrical Regulatory Commission (NERC) to fix tariff in the country.