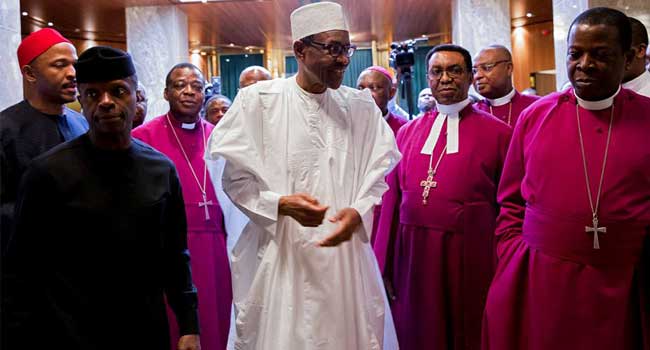 Anglican bishops led by Archbishop Nicholas Okoh have held a closed door meeting with President Muhammadu Buhari in the Presidential Villa.
Speaking with State House correspondents at the end of the meeting, the Primate of the Anglican Church in Nigeria, Archbishop Nicholas Okoh said that the issues discussed included the herdsmen attacks, killings across the country and oil pipeline vandalism in the Niger Delta region.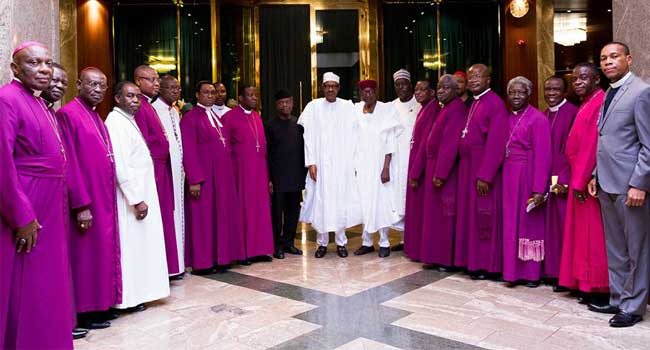 He said that the issues were of great concern to the citizens and therefore it has become necessary to have explanation for the people whom they lead.
He noted that the President used the first year to clear the table. He is optimistic that things will improve in the country in the next one year.
The President also held a closed door meeting with former president Olusegun Obasanjo who refused to speak to state house correspondents after the meeting.