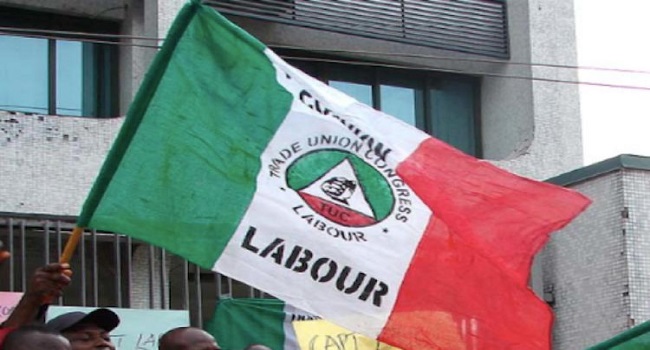 The ongoing impasse between the Oyo State government and the Nigeria Labour Congress (NLC) over the move to involve the private sector in public school administration in Oyo State has taken a drastic turn.
Students on Monday took to the streets protesting and vandalising property in the process.
The students from various schools across the state moved round the city in a coordinated manner, chanting songs to register their displeasure over the plan of  the government to introduce Public-Private Partnership in public schools.
They visited the court where some labour leaders were granted bail, the Government House and market places among others.
Elsewhere at the NLC office in Ibadan, the national leadership of the union led by the National Vice President, Adewale Adelegan, waded into the matter, expressing solidarity with the state chapter and declaring an indefinite strike with effect from Tuesday.
Shortly after he was released, the NLC chairman in the state, Comrade Waheed Olojede, in his address to the press said the union would shut down the industrial base of the state as the strike would be total.
Reacting to the protests and destruction of public property left in its wake, the Oyo State government condemned strongly the violent protest.
I further ordered the immediate shutdown of all primary and secondary schools in the state to avoid any further breach of peace in the state.