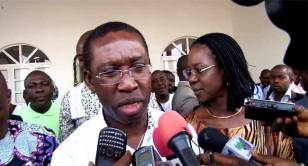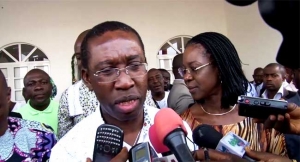 Delta State Governor, Dr Ifeanyi Okowa, has urged those who are vandalizing pipelines to sheath their swords and employ civil approaches to addressing issues.
The Governor made the call while commissioning Jeddo/Ughoton road in Okpe Local Government Area of the state as part of activities to mark his one year in office.
The Governor said that the activities of the vandals in the state has affected communities negatively.
"The pipeline vandalism that is going on is very bad for Delta State, we are suffering from pollution, our communities are affected, we are the greatest losers; our communities are impacted negatively.
"I want to appeal to our brothers who are involved in one way or the other in these vandalism to stop. We cannot destroy ourselves in order to make a point, there are more civil ways of channelling grievances which we should apply than vandalizing pipelines and endangering our people," the Governor said.
Commissioning the road, Governor Okowa said that his attention was drawn to the deplorable state of the road by the Orodje of Okpe, His Royal Majesty Orhue I and commended the contractor for the speedy delivery of the road.
The Orodje of Okpe, Orhue I, in a brief speech, congratulated the people of Delta for having a listening governor disclosing that only a phone call made Governor Okowa construct the road which also leads to the community where the Commissioner for Works, James Augoye hails from.
"Our Governor is a listening Governor; we want to thank him, Okpe people deserve to say thank you, because only one phone call to him and this road was done," the Orodje said,
Augoye in his speech, observed that the road was impassable as at December, 2015 when the contract for the construction of the road was awarded.
In a related development, Governor Ifeanyi Okowa has directed the Ministry of Works to rehabilitate failed portions of Adeola Road, Sapele to ameliorate the sufferings of the people of the area.
The road is about 200 metres.
The Governor also inspected the on-going dualization of Amukpe/Sapele road in Sapele Local Government Area of the state, and the level of progress of work at Okuetolor/Arhagba road in Okpe Local Government Area.