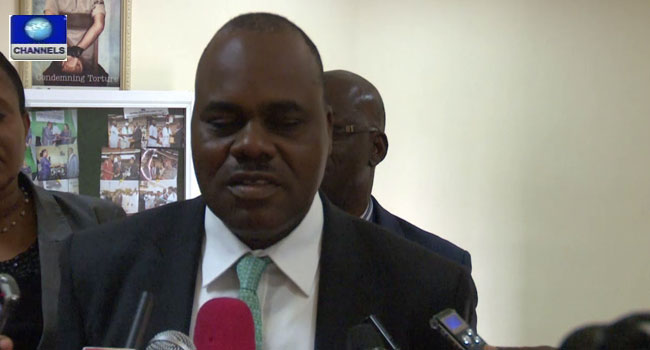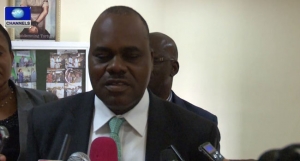 The National Human Rights Commission (NHRC) says it will investigate the travel restriction allegedly placed on the Ekiti State Governor, Mr Ayodele Fayose and one other Governor from the south-south by the Federal Government.
Executive Secretary of the Commission, Professor Bem Angwe, made the plan know on Monday while addressing members of the Ekiti State House of Assembly.
The lawmakers were in his office to submit a petition on the alleged placement of travel ban on Governor Fayose and the illegal arrest and detention for a member of the Ekiti State House of Assembly.
Ekiti State House of Assembly had petitioned the NHRC, National Assembly, Amnesty International, Embassies of the United States and the United Kingdom over the alleged plot by the Federal Government to prevent Governor Fayose from traveling outside Nigeria without getting clearance from the Department of State Service.
Governor Fayose is a member of the opposition Peoples Democratic Party that has voice several criticisms against the current government of the All Progressives Congress.